Business Profiles
---
ASML
ASML is a high-tech company, headquartered in the Netherlands. We manufacture the complex lithography machines that chipmakers use to produce integrated circuits, or computer chips. Over 30 years, we have grown from a small startup into a multinational company with over 60 locations in 16 countries and annual net sales of €11.8 billion in 2019.
Behind ASML's innovations are engineers who think ahead. The people who work at our company include some of the most creative minds in physics, mathematics, chemistry, mechatronics, optics, mechanical engineering, software engineering and computer science.
Because ASML spends more than €2 billion per year on R&D, our teams have the freedom, support and resources to experiment, test and push the boundaries of technology. They work in close-knit, multidisciplinary teams, listening to and learning from each other.
If you are passionate about technology and want to be a part of progress, visit www.asml.com/careers.
Put your study to work
We welcome students from all over the world to join us for internships and graduation assignments at our global headquarters in Veldhoven, the Netherlands. Want to see what's possible? Gain hands-on experience and support with ASML scholarships or attend a career event for students and PhD graduates. Learn more at www.asml.com/students.
Video about ASML: https://www.youtube.com/watch?v=wI6nCmG-PpI
Video working at ASML: https://www.youtube.com/watch?v=qXpAMguP-vQ
---
Cisco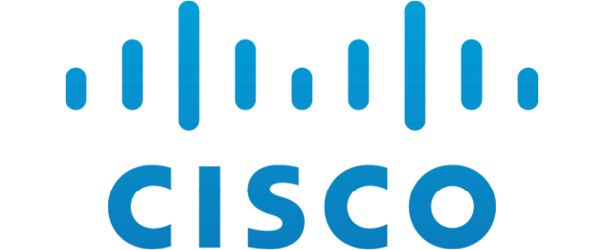 Who are we:
Cisco is an IT and Communications company with HQ in Silicon Valley in the US. In the Netherlands, we have offices in Amsterdam with just under 900 employees.
Ranked #1 Best Place to Work globally by both Fortune and LinkedIn, you'll be joining a world recognised brand with a great reputation.
Cisco has a strong culture of openness, trust and fun. You'll be working with some of the best brains in the business in a supportive, connected and technologically advanced environment. Check out our People Deal manifesto!
Our employees have great work-life balance and celebrate their birthdays on Cisco! This means that you will be able to take your own birthday day off and enjoy an extra day's holiday.
Work for the benefit of everyone. All our employees receive 5 days a year to pursue voluntary causes they are passionate about through our 'Time2Give' initiative.
We ensure you are recognised for your contribution to Cisco through bonus schemes and our reward program 'Connected Recognition'.
What we can offer you:
We have roles available both within our Sales, Technical Consulting and Supply Chain teams.
Link to all our open Graduate Opportunities if here
What we are looking for:
We are looking for technology enthusiasts who enjoy talking about innovation and always keeping up with the latest technology news. Strong communicators with the confidence to engage and talk to a wide range of people.
Fluency in Dutch language is a must for most of our roles in Netherlands as they are customer based, however we have openings for most other countries in Europe as well.
---
DNV GL
About DNV GL
DNV GL is a global quality assurance and risk management company. Driven by our purpose of safeguarding life, property and the environment, we enable our customers to advance the safety and sustainability of their business.
We provide classification, technical assurance, software and independent expert advisory services to the maritime, oil & gas, power and renewables industries. We also provide certification, supply chain and data management services to customers across a wide range of industries.
Combining technical, digital and operational expertise, risk methodology and in-depth industry knowledge, we empower our customers' decisions and actions with trust and confidence. We continuously invest in research and collaborative innovation to provide customers and society with operational and technological foresight.
With origins stretching back to 1864 and operations in more than 100 countries, our experts are dedicated to helping customers make the world safer, smarter and greener.
In the power and renewables industry
DNV GL delivers world-renowned testing, certification and advisory services to the energy value chain including renewables and energy management. Our expertise spans onshore and offshore wind power, solar, conventional generation, transmission and distribution, smart grids, and sustainable energy use, as well as energy markets and regulations. Our experts support customers around the globe in delivering a safe, reliable, efficient, and sustainable energy supply.
---
Huisman Equipment B.V.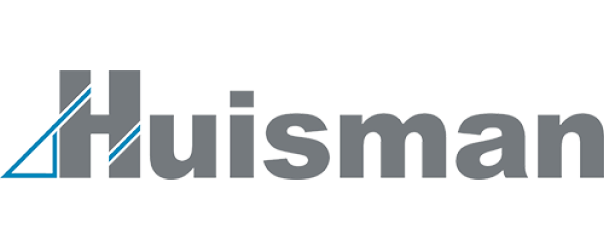 Innovation in wind energy and geothermal energy are at the forefront of how Huisman wants to substantially contribute to the energy transition.
With big moving steel solutions and lifetime services, since 1929 Huisman operates as an international company with extensive experience in the design and manufacturing of heavy construction equipment.
Our people are at the core of our success. As our projects are highly complex and innovative, they require solution-oriented thinking, high-level technology, creativity and ownership from employees.
At Huisman, we design and engineer. We produce and test. We commission and install.
The new design of our engineering organisation, personal development programmes and knowledge management are instruments we use to unlock potential.
Our vision for the future is to have our solutions and service levels become the new industry standard and keep challenging our environment to take innovation, quality and safety to the next level.
We believe that being the best employer will contribute to sustainable growth and translate to satisfied clients with whom we have long term, trustful relationships.
Visit our website: Huismanequipment.com / Careers and you might have a chance to be working on one of our latest innovations.
Links:
The website of Huisman Equipment B.V.
The careerpage of Huisman Equipment B.V.
---
HyTEPS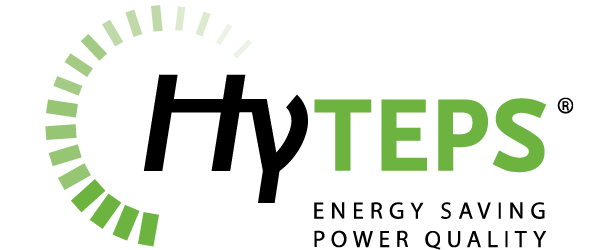 Over HyTEPS
HyTEPS, opgericht in 2007, bestaat uit een team van hooggekwalificeerde en enthousiaste medewerkers. HyTEPS is dé specialist in Power Quality. Door middel van onze kennis, diensten en technologisch innovatieve producten helpen wij bedrijven bij het optimaliseren van de energie-efficiëntie, de continuïteit en de veiligheid van hun elektrische installatie. Hierdoor zijn er al veel problemen opgelost of voorkomen en zijn er veel kosten bespaard. Een verbeterde energie-efficiëntie levert een belangrijke bijdrage aan maatschappelijk verantwoord ondernemen en een meer duurzame bedrijfsvoering. HyTEPS wordt vertrouwd door 50 van de top 100 Nederlandse bedrijven.
Werken bij HyTEPS
HyTEPS is werkzaam in de Business-to-Business markt. Een groot deel van de werkzaamheden vindt plaats bij onze klanten op locatie, zowel nationaal als internationaal. Het betreft afwisselende en uitdagende projecten bij organisaties in diverse sectoren als zorg, industrie, productie, maritiem en land- en tuinbouw. Klanten van HyTEPS zijn bedrijven die veel elektriciteit gebruiken en waar een continue en efficiënte elektriciteitsvoorziening erg belangrijk is. Problemen met de kwaliteit van elektriciteit kunnen voor deze bedrijven grote gevolgen hebben.
Openstaande vacatures bij HyTEPS
Elektrotechnisch Engineer: https://hyteps.nl/over-ons/werken-bij-hyteps/elektrotechnisch-engineer/
Meetspecialist: https://hyteps.nl/over-ons/werken-bij-hyteps/meetspecialist/
Technisch accountmanager: https://hyteps.nl/over-ons/werken-bij-hyteps/technisch-accountmanager
Voor meer informatie omtrent onze vacatures kun je contact opnemen met Wendy Aikema via recruitment@hyteps.nl of +31 (0)492 371212.
"Pleasure in the job puts perfection in the work."
---
Ricardo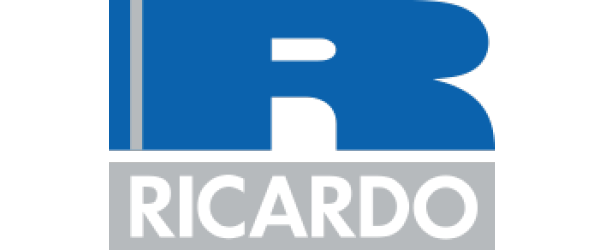 Ricardo Rail
Ricardo Rail, gevestigd in Utrecht, is met 200 medewerkers het toonaangevende advies- en ingenieursbureau in de railsector. Onze consultants en engineers geven advies over de aanschaf, instandhouding en prestatieverbetering van treinen, trams en metro's, de spoorinfrastructuur en de interactie tussen infrastructuur en materieel.
Wij zijn een 'spin in het railweb': in Nederland werken wij o.a. voor NS, ProRail, gemeentelijke vervoersbedrijven en verschillende overheden. In het buitenland zijn o.a. Siemens, Bombardier, Alstom en Infrabel onze opdrachtgevers. Daarnaast werken wij met onze zusterbedrijven aan interessante internationale projecten. Ricardo Rail is onderdeel van Ricardo plc, een internationaal bedrijf met circa 2700 medewerkers met vestigingen in o.a. het Verenigd Koninkrijk, Europa, Noord-Amerika en Azië.
Werken bij Ricardo Rail
Als (junior) consultant voer je onder begeleiding, maar ook zelfstandig, projecten en onderzoeken uit voor en met klanten. Je werkt in een inspirerende omgeving met collega professionals en levert, waar mogelijk, een bijdrage aan de ontwikkeling van nieuwe dienstverleningsconcepten en producten. Ricardo is een open, informele organisatie waar flexibiliteit, uitdaging en ontwikkeling hoog in het vaandel staan. Een sterke organisatie met enthousiaste medewerkers en veel ruimte voor eigen initiatief. Wij zijn regelmatig op zoek naar nieuwe talenten. Onze interesse gaat uit naar kandidaten met een opleiding op WO niveau (Electrotechniek, Werktuigbouwkunde of hiermee vergelijkbaar) en affiniteit met techniek (liefst met railsector) en consultancy.
Voor meer informatie bekijk de onderstaande links of neem contact op met:
Fabian Peek
Ricardo Nederland B.V.
Catharijnesingel 33
3511 GC Utrecht
T +31 (0)645328411
E fabian.peek@ricardo.com
---
Stedin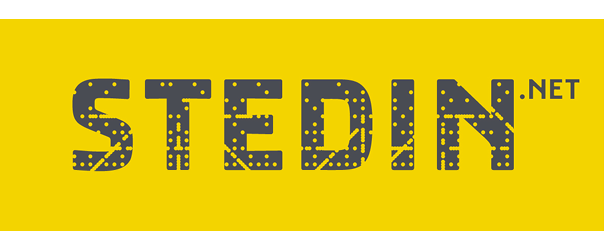 At Stedin, there is 'Genoeg te Doen'! Whether you are looking for an internship, a traineeship or a graduate position. Stedin offers a variety of internships in different working areas. You will get enough opportunities to develop yourself to the fullest. At Stedin there is plenty to do in many working areas. For example, engineering and IT & data, but also positions within staff and support, such as finance and human resource management. With our traineeship 'Toekomstmakers', we focus on the exciting world of new energy. During this two-year talent program you will be working on different projects to get a good overview of the energy transition. The next group of trainees start in September 2020. Are you in? Check our vacancies at: http://werkenbijstedin.net and link with us on magnet.me!
---
Sweco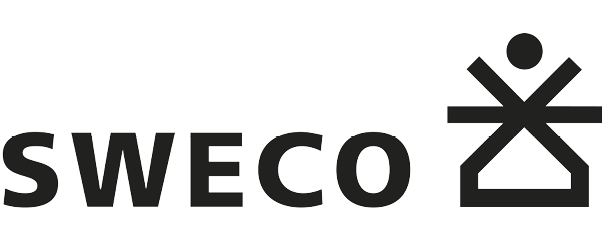 The future may seem remote to others, but it is very much present at Sweco. Our building service systems consultants are currently working on the indoor environment for a new hospital that will be admitting patients in five years' time. Our traffic engineers are currently analysing a new underground metro line that will open to passengers in ten years. Our architects are currently designing what will be a vibrant, dynamic new city district in around 15 years. It is Sweco's job to be one step ahead. For most people, the results of our work become reality in the future.
You should come to Sweco with high expectations. We promise to be your most approachable and committed partner. It should be easy to work with Sweco, and we will make every effort to understand your needs better than anyone else does. We also promise to make sure you receive exactly the right expertise the situation calls for. Whatever challenge you are facing, you can count on Sweco to solve it.
Sweco plans and designs the communities and cities of the future. The results of our work are sustainable buildings, efficient infrastructure and access to clean water. With 16,000 employees in Northern Europe, we offer our customers the right expertise for every project. We carry out projects in 70 countries annually throughout the world. Sweco is Europe's leading architecture and engineering consultancy.
---
Technolution
Technolution is een projectbureau, specialist in het gecombineerd ontwikkelen van elektronica, programmeerbare logica en software voor embedded en technische informatiesystemen.
Oprichting: mei 1987
Plaats: Gouda
Sectoren: high-tech, verkeer en vervoer, energie
Collega's: 110, waarvan zo'n 100 technisch specialisten
Technisch complex en multidisciplinair
In opdracht van Nederlandse en Britse organisaties en overheden werken wij op ons kantoor in teams aan multidisciplinaire, technisch complexe en innovatieve (deel)systemen. Deze maatwerkoplossingen zijn voor onze klanten bedrijfs- en maatschappijkritisch, waarbij kwaliteit en robuustheid voorop staan.
Uitbreiden met technische talenten
Technolution wil uitbreiden met startende, technische talenten met een passie voor techniek. Talenten die tot op bitniveau willen gaan, graag samenwerken, zich willen blijven ontwikkelen en een afgeronde elektrotechniekstudie hebben.
Jouw keuze uit vier kennisgebieden
Bij Technolution kun je werken binnen de onderstaande vier kennisgebieden:
Direct je eigen verantwoordelijkheden
Als designer start je op je eerste werkdag direct in een team aan een project. Uiteraard begin je met inlezen, moet je wegwijs worden binnen de organisatie en word je daarbij begeleid door een ervaren collega. Maar je krijgt wel direct je eigen verantwoordelijkheden. Je ontwerpt, reviewt en test je eigen deelopdrachten en wordt intensief betrokken bij de verdere ontwikkeling van het project.
Carrière tot project manager of technisch specialist
Daarna groei je door en krijg je steeds meer verantwoordelijkheden binnen projecten. Je krijgt volop de kans om je talenten in je eigen tempo te ontdekken en te ontwikkelen. De keuze is aan jou in welke richting je jezelf wilt specialiseren:
senior consultant
technisch specialist
projectmanager
Eerst nog afstuderen
Elk jaar hebben wij ruimte voor afstudeerders. Afstuderen kan binnen alle vier de kennisgebieden. Een opdracht op wetenschappelijk niveau is gegarandeerd, net zoals intensieve begeleiding door een ervaren technologie-expert. Kijk voor meer informatie op www.technolution.nl/carriere of neem contact op met de Hilko, de human resource manager.
Links:
The website of Technolution
The careerpage of Technolution
---
Thales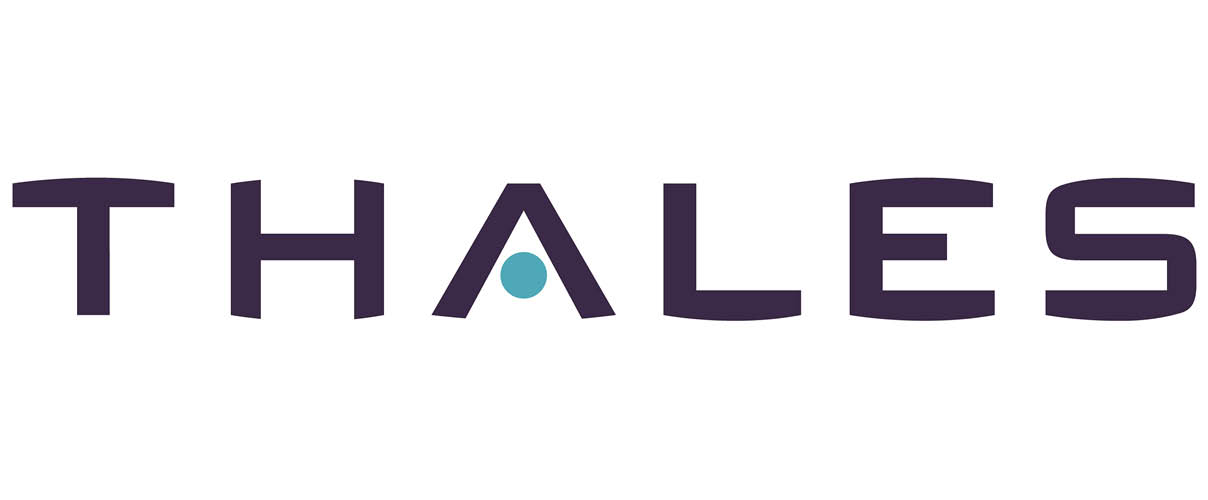 Meet Thales
With 80.000 talents working in 68 countries, we are one of the biggest high-tech employers in the field of safety and security. In the Netherlands, where 2000 employees are based, we are located in four cities: Huizen, Delft, Eindhoven and Hengelo (HQ). Together with an extensive ecosystem of knowledge partners, customers and suppliers, we work on radars for naval vessels, cyber security solutions, transportation systems, communication equipment for land forces, cryogenic cooling solutions and research & development for radar tech (in collaboration with TU Delft).

We help our customers think smarter and act faster in the fields of transportation, defence , space, aerospace and cyberspace, mastering ever-greater complexity and every decisive moment along the way. We are therefore leading the digital transformation, focusing on artificial intelligence, big-data & data analytics, connectivity, mobility and internet of things and cybersecurity.
Your career at Thales
At Thales, we value failure over not trying. You will be free to work on your personal development and growth, your initiatives are important for the future of our company. At Thales, you are in charge of your own career. Vertical, horizontal, diagonal or international; you decide in which direction you will develop yourself.
As an employee, you help our customers to think smarter and act faster, which makes you our most valuable asset. Therefore, you deserve the best working conditions at Thales. We offer forty days of vacation, a years end bonus, a profit share of the gross annual salary and a lot more.
At Thales, we value empowerment over control. You are free to design your own job, and together with your multidisciplinary team you are responsible for the right output. We believe a well balanced work-life situation leads to better results. Our open and flexible work environment makes this possible.
Together, we make sure you enjoy your time at Thales. Besides getting your coffee moment at our own Starbucks, we organize lots of activities, like a ski-trip with our international Young Employee Society and lunch lectures with drinks. For our interns and graduates we have our own student society to give you the best Thales experience.
Get to know more
Are you looking for an interesting job, internship or graduation project within a nice team in an international and high tech environment? Check www.thalescareers.nl for the most up-to-date vacancies!
Do you want to keep up to date with news about Thales and see our vacancies?
---
Witteveen + Bos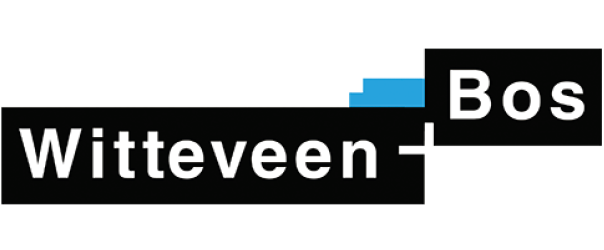 Ingenieursbureau van topklasse
Witteveen+Bos behoort met bijna 1000 medewerkers tot de top 10 van de Nederlandse ingenieursbureaus. We bieden onze opdrachtgevers waardevolle adviezen en hoogwaardige ontwerpen op het gebied van water, infrastructuur, milieu en bouw. We willen een advies- en ingenieursbureau van topklasse zijn. Een brede nationale en internationale oriëntatie op onze markten is hierbij van groot belang. Typerend voor onze werkwijze is de multidisciplinaire projectaanpak.
Onze opdrachtgevers zijn overheden, het bedrijfsleven, industrie en verschillende soorten samenwerkingsverbanden. We hebben zes vestigingen in Nederland en tien vestigingen in het buitenland.
Multidisciplinaire en grensverleggende projecten
Kies je voor een baan bij Witteveen+Bos, dan kies je voor afwisseling en uitdaging in veelal multidisciplinaire projecten, die uitdagend en grensverleggend zijn. Zo leveren wij bijvoorbeeld een bijdrage aan de Planstudie Afsluitdijk, de Botlekbrug bij Pernis, Ruimte voor de Rivierprojecten en Masterplan Jakarta. Onze advieswerkzaamheden omvatten het gehele traject van planstudie, ontwerp en engineering, besteksvoorbereiding tot en met de uitvoeringsbegeleiding en project-management.
Wie werken er bij ons?
Onze ingenieurs en adviseurs hebben een achtergrond in de civiele techniek, elektrotechniek, werktuigbouwkunde, milieukunde, bouwkunde of een andere technische discipline. De discipline elektrotechniek passen we binnen verschillende vakgebieden op diverse wijzen toe, bijvoorbeeld voor de besturing en installatie van waterzuiveringen, beweegbare bruggen en op het gebied van railinfrastructuur.
Wij verwachten van onze medewerkers dat zij de ambitie hebben om echt goed te worden in hun vak en daarom willen investeren in hun ontwikkeling. Wij stimuleren die ontwikkeling door uitdagende en afwisselende werkzaamheden aan te bieden in leuke en vernieuwende projecten. Op deze wijze kunnen onze professionals zich ontwikkelen tot uitstekende experts, projectleiders en teamworkers.
Pas afgestudeerde medewerkers nemen deel aan een speciaal opleidingstraject, het 'Starterstraject' (http://www.witteveenbos.nl/nl/starterstraject). Hierbij volgen zij in groepsverband een aantal interne trainingen zoals projectmatig werken en adviesvaardigheden.
Stage lopen, afstuderen, business courses of werken
Wil jij in de praktijk kennis maken met een ambitieus ingenieursbureau, dan is Witteveen+Bos een goede plek voor jou om stage (http://www.witteveenbos.nl/nl/stageopdrachten-1) te lopen, een afstudeer-opdracht (http://www.witteveenbos.nl/nl/overzicht-afstudeeropdrachten) uit te voeren of te werken (http://www.witteveenbos.nl/nl/werken-bij-witteveen-bos). Ieder jaar organiseren we ook diverse business courses (http://www.witteveenbos.nl/nl/business-courses)
Links:
The website of Witteveen + Bos
The careerpage of Witteveen + Bos
---
WTS Energy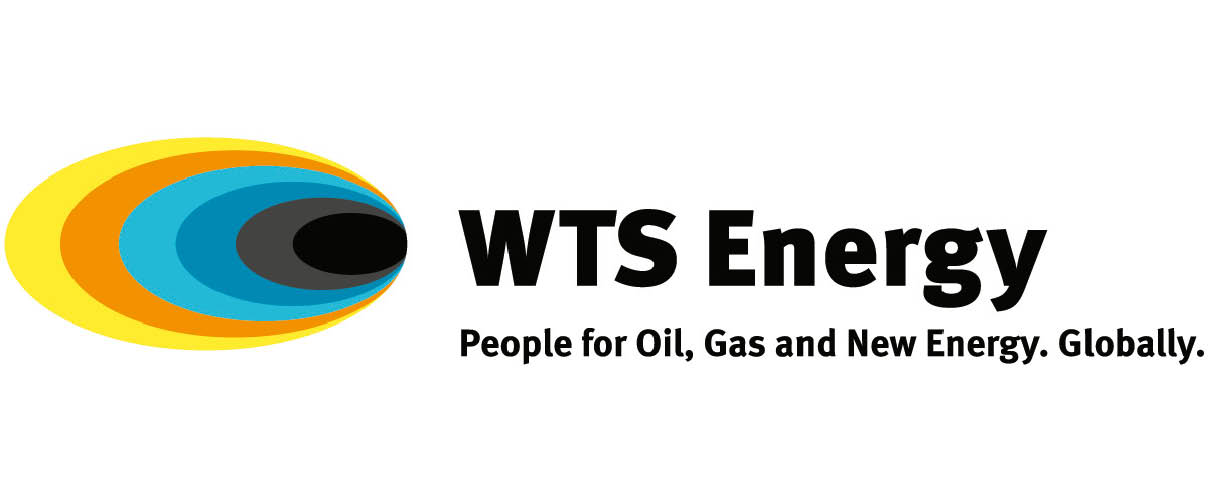 WTS Energy, headquartered in the Netherlands and established in 2000, became one of the leading Workforce Management & Outsourcing Companies to the Global Energy Industry. We provide a complete range of solutions for the sourcing and management of human capital to national and international Oil & Gas, Energy, Engineering and Technology sectors worldwide.

Our world-class recruitment methodology and State of the Art innovative solutions in manpower & workforce management is how we do business and what sets us apart.

We have access to the entire global skill pool of energy specialists and have local knowledge and associations in different regions for efficient operational support.

WTS Energy has vast experience and locally registered offices in 20 countries such as Netherlands, United Arab Emirates, Nigeria, Mozambique, Gabon, Jordan, Yemen, Iraq, Kurdistan, Germany, United Kingdom, Serbia, Romania, United States, Canada, India, Singapore.
Links:
The website of WTS Energy
The careerpage of WTS Energy