Business Profiles
---
Arcadis Nederland B.V.

Arcadis is wereldwijd toonaangevend als ontwerp- en adviesbureau voor de natuurlijke en gebouwde omgeving. Wij werken samen met onze klanten aan buitengewone en duurzame oplossingen en leveren daarvoor ontwerp-, advies- ingenieurs-, project- en managementdiensten.
"Improving quality of life"
Het is onze passie om de kwaliteit van leven te verbeteren. En het mooie is, dat we dagelijks bewijzen dat we daarmee bezig zijn. Met onze deskundigheid creëren we bijzondere en duurzame oplossingen voor de natuurlijke en bebouwde omgeving. Zo dragen we bij aan de antwoorden op grote uitdagingen als verstedelijking, schaarsheid van water en hulpbronnen, en klimaatverandering. Maar Arcadis wil ook een eersteklas werkgever zijn die van deze expeditie een plezierreis maakt!
Positieve impact
Maatschappij verandert. Tijden veranderen. Dat roept om moderne oplossingen die snel, realiseerbaar, duurzaam en flexibel zijn. Een dagelijkse uitdaging voor Arcadis en mogelijk ook voor jou. In een werkveld waarin Arcadis een bijdrage levert aan de duurzame kwaliteit van de gebouwde en natuurlijke omgeving. Hiermee creëren we waarde voor opdrachtgevers, medewerkers en aandeelhouders. En zorgen we voor een positieve impact.
Werken/(Afstudeer)stage bij Arcadis
Betrokkenheid, synergie en duurzame groei. Maar ook: integriteit, focus op klanten, samenwerking en duurzaamheid. Fundamenten van kwaliteit en resultaat. Geleverd door professionals, die streven naar het beste resultaat. Elke dag weer. Binnen de verschillende onderdelen van Arcadis bieden wij studenten een kans om praktijkervaring op te doen in vorm van een (afstudeer)stage. De daadwerkelijke invulling van de stage c.q. het afstuderen komt in samenspraak met de student tot stand. Goed om te weten dat Arcadis een stagevergoeding verstrekt.
Voor meer informatie kun je contact opnemen met onze campus recruiter.
Carrière en cultuur verenigd
Arcadis biedt jou een stimulerende bedrijfscultuur waar persoonlijke ontwikkeling voorop staat. Elke medewerker heeft gelijke kansen op persoonlijke erkenning en loopbaanontwikkeling. We hebben diversiteit hoog in het vaandel staan.
Contact
Wil je graag meer weten over Arcadis, een eventuele (afstudeer)stage of onze Inhousedagen? Neem dan contact op met Raischa O'Prinsen, onze campus recruiter. Zij is bereikbaar via telefoonnummer +31 (0) 6 5073 6808 of via raischa.oprinsen@arcadis.com   
Of volg ons via Twitter, Facebook en LinkedIn.
Links:
The website of Arcadis Nederland B.V.
The careerpage of Arcadis Nederland B.V.
---
ASML
ASML is a high-tech company, headquartered in the Netherlands. We manufacture the complex lithography machines that chipmakers use to produce integrated circuits, or computer chips. Over 30 years, we have grown from a small startup into a multinational company with over 60 locations in 16 countries and annual net sales of €14.0 billion in 2020.
Behind ASML's innovations are engineers who think ahead. The people who work at our company include some of the most creative minds in physics, electrical engineering, mathematics, chemistry, mechatronics, optics, mechanical engineering, computer science and software engineering.
Because ASML spends more than €2 billion per year on R&D, our teams have the freedom, support and resources to experiment, test and push the boundaries of technology. They work in close-knit, multidisciplinary teams, listening to and learning from each other.
If you are passionate about technology and want to be a part of progress, visit www.asml.com/careers.
Video about ASML: https://www.youtube.com/watch?v=wI6nCmG-PpI
Video working at ASML: https://www.youtube.com/watch?v=qXpAMguP-vQ
---
Bilfinger Tebodin
Bilfinger Tebodin, founded in 1945, is a multidisciplinary consultancy and engineering company with 1,600 specialists in 10 countries in Europe. We offer consultancy and engineering services in a broad range of markets: Chemicals & Petrochemicals, Energy & Utilities, Oil & Gas, Pharmaceuticals & Biopharma, Industrial, Food Beverage & Agro, Pipelines & Infrastructure and Property.
Bilfinger Tebodin is part of the global industrial service provider Bilfinger SE.
Video about Bilfinger Tebodin: https://youtu.be/ELP7x0fHA-o
Links:
The website of Bilfinger Tebodin
The careerpage of Bilfinger Tebodin
---
Cisco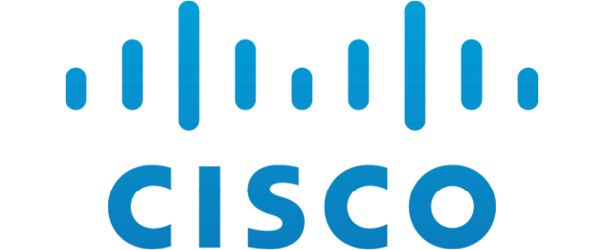 Who are we: 
Cisco is an IT and Communications company with HQ in Silicon Valley in the US. In the Netherlands, we have offices in Amsterdam with just under 900 employees.
Ranked #1 Best Place to Work globally by both Fortune and LinkedIn, you'll be joining a world recognised brand with a great reputation.
Cisco has a strong culture of openness, trust and fun. You'll be working with some of the best brains in the business in a supportive, connected and technologically advanced environment. Check out our People Deal manifesto!
Our employees have great work-life balance and celebrate their birthdays on Cisco! This means that you will be able to take your own birthday day off and enjoy an extra day's holiday.
Work for the benefit of everyone. All our employees receive 5 days a year to pursue voluntary causes they are passionate about through our 'Time2Give' initiative.
We ensure you are recognised for your contribution to Cisco through bonus schemes and our reward program 'Connected Recognition'.
What we can offer you:
We have roles available both within our Sales, Technical Consulting and Supply Chain teams. 
Link to all our open Graduate Opportunities if here
What we are looking for:
We are looking for technology enthusiasts who enjoy talking about innovation and always keeping up with the latest technology news. Strong communicators with the confidence to engage and talk to a wide range of people.
Fluency in Dutch language is a must for most of our roles in Netherlands as they are customer based, however we have openings for most other countries in Europe as well.   
---
IMC Trading B.V.

About IMC
IMC is a leading global market maker, using algorithmic trading and advanced technology to buy and sell securities on multiple trading venues worldwide. We provide liquidity to the financial markets, driving efficiencies for buyers and sellers. We operate globally from offices in Europe, the US and Asia Pacific. Our employees work closely together in multidisciplinary teams, making our success possible.
Technology
- At IMC, technology is not a department, it is at the heart of everything we do. Our technologists push the limits of possibility, and then look beyond. In our fast-paced environment, short feedback loops mean projects worked on in the morning can enter production the next day.
Trading
– Although our traders come from many backgrounds they all have one thing in common: they are at their best solving complex problems. Their insight into global events, market shifts and pricing ensure we are trading in the right place, at the right time. Discover our internship and graduate opportunities at
careers.imc.com
.
Links:
The website of IMC Trading B.V.
The careerpage of IMC Trading B.V.
---
Stedin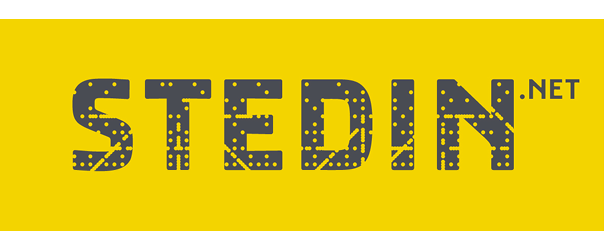 At Stedin, there is 'Genoeg te Doen'! Whether you are looking for an internship, a traineeship or a graduate position. Stedin offers a variety of internships in different working areas. You will get enough opportunities to develop yourself to the fullest. At Stedin there is plenty to do in many working areas. For example, engineering and IT & data, but also positions within staff and support, such as finance and human resource management. With our traineeship 'Toekomstmakers', we focus on the exciting world of new energy. During this two-year talent program you will be working on different projects to get a good overview of the energy transition. The next group of trainees start in September 2020. Are you in? Check our vacancies at: http://werkenbijstedin.net and link with us on magnet.me!
---
Sweco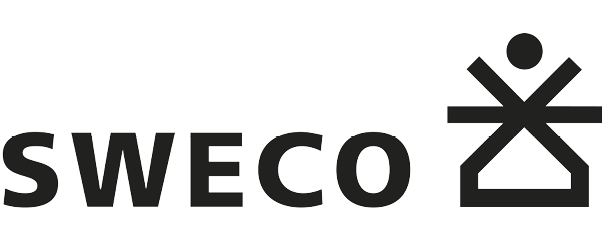 The future may seem remote to others, but it is very much present at Sweco. Our building service systems consultants are currently working on the indoor environment for a new hospital that will be admitting patients in five years' time. Our traffic engineers are currently analysing a new underground metro line that will open to passengers in ten years. Our architects are currently designing what will be a vibrant, dynamic new city district in around 15 years. It is Sweco's job to be one step ahead. For most people, the results of our work become reality in the future.
You should come to Sweco with high expectations. We promise to be your most approachable and committed partner. It should be easy to work with Sweco, and we will make every effort to understand your needs better than anyone else does. We also promise to make sure you receive exactly the right expertise the situation calls for. Whatever challenge you are facing, you can count on Sweco to solve it.
Sweco plans and designs the communities and cities of the future. The results of our work are sustainable buildings, efficient infrastructure and access to clean water. With 16,000 employees in Northern Europe, we offer our customers the right expertise for every project. We carry out projects in 70 countries annually throughout the world. Sweco is Europe's leading architecture and engineering consultancy.
---
Technolution
Technolution is een projectbureau, specialist in het gecombineerd ontwikkelen van elektronica, programmeerbare logica en software voor embedded en technische informatiesystemen.
Oprichting: mei 1987
Plaats: Gouda
Sectoren: high-tech, verkeer en vervoer, energie
Collega's: 110, waarvan zo'n 100 technisch specialisten
Technisch complex en multidisciplinair
In opdracht van Nederlandse en Britse organisaties en overheden werken wij op ons kantoor in teams aan multidisciplinaire, technisch complexe en innovatieve (deel)systemen. Deze maatwerkoplossingen zijn voor onze klanten bedrijfs- en maatschappijkritisch, waarbij kwaliteit en robuustheid voorop staan.
Uitbreiden met technische talenten
Technolution wil uitbreiden met startende, technische talenten met een passie voor techniek. Talenten die tot op bitniveau willen gaan, graag samenwerken, zich willen blijven ontwikkelen en een afgeronde elektrotechniekstudie hebben.
Jouw keuze uit vier kennisgebieden
Bij Technolution kun je werken binnen de onderstaande vier kennisgebieden:
Direct je eigen verantwoordelijkheden
Als designer start je op je eerste werkdag direct in een team aan een project. Uiteraard begin je met inlezen, moet je wegwijs worden binnen de organisatie en word je daarbij begeleid door een ervaren collega. Maar je krijgt wel direct je eigen verantwoordelijkheden. Je ontwerpt, reviewt en test je eigen deelopdrachten en wordt intensief betrokken bij de verdere ontwikkeling van het project.
Carrière tot project manager of technisch specialist
Daarna groei je door en krijg je steeds meer verantwoordelijkheden binnen projecten. Je krijgt volop de kans om je talenten in je eigen tempo te ontdekken en te ontwikkelen. De keuze is aan jou in welke richting je jezelf wilt specialiseren:
senior consultant
technisch specialist
projectmanager
Eerst nog afstuderen
Elk jaar hebben wij ruimte voor afstudeerders. Afstuderen kan binnen alle vier de kennisgebieden. Een opdracht op wetenschappelijk niveau is gegarandeerd, net zoals intensieve begeleiding door een ervaren technologie-expert. Kijk voor meer informatie op www.technolution.nl/carriere of neem contact op met de Hilko, de human resource manager.
Links:
The website of Technolution
The careerpage of Technolution
---
TenneT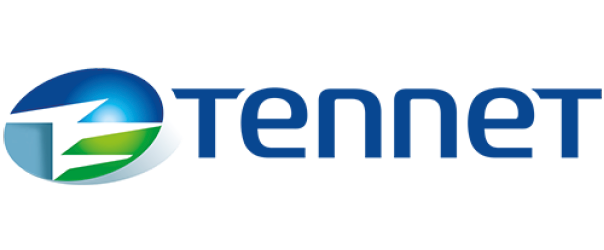 Taking power further
TenneT is de eerste grensoverschrijdende elektriciteitstransporteur van Europa. Met 21.000 kilometer aan hoogspanningsverbindingen en 36 miljoen eindgebruikers in Nederland en Duitsland behoren we tot de top 5 elektriciteitstransporteurs van Europa. Onze focus is gericht op de ontwikkeling van een Noordwest-Europese energiemarkt en op de integratie van duurzame energie. Taking power further.
Link yourself to the power of TenneT
We zoeken de samenwerking met professionals die interesse hebben in een unieke uitdaging. Wil jij op hoog niveau aan de slag bij een bedrijf dat netwerken verbindt? Link yourself en ga vandaag nog naar www.werkenbijtennet.nl
Stages en afstudeeropdrachten
Omschrijf jij jezelf als een talent? En ga je net als wij voor innovatie en kwaliteit? Dan zijn er bij ons zeker kansen. TenneT heeft een aantal stages en afstudeeropdrachten samengesteld vanuit verschillende organisatieonderdelen. Natuurlijk kun je ook zelf je eigen opdracht aandragen of een open sollicitatie aan TenneT richten. Bij wederzijdse belangstelling bestaat de mogelijkheid om na je afstuderen bij TenneT te blijven werken.
Young Professional Pogram
Het Young Professional Program richt zich op jong afgestudeerden van een Technische Universiteit of Technische Hogeschool.Het programma duurt twee jaar en is verdeeld over drie perioden van acht maanden, waarbij je werkt in drie verschillende projecten bij drie organisatieonderdelen van TenneT. Bij de start plaatsen we je op een project bij een organisatieonderdeel dat we in samenspraak bepalen. Je draait als volwaardige kracht mee op de afdeling. Daarna zorg je via je opgebouwde netwerk zelf voor plaatsing op de resterende twee projecten. Een internationaal project, bijvoorbeeld in Duitsland, behoort ook tot de mogelijkheden.
TenneT zorgt voor je ontwikkeling door een programma aan te bieden waar je je ontwikkelt op kennis, vaardigheden en persoonlijkheid. Je leert je talenten kennen en ontwikkelen. Denk hierbij aan trainingen, workshops, intervisie en coaching. Meer informatie vind je op onze site.
Ben of ken jij een afgestudeerde WO-er met een energie-gerelateerde master? Gaat jouw hart sneller kloppen van de grote veranderingen waar TenneT voor staat? Solliciteer dan vóór 10 juni a.s. via de website door middel van een Open Sollicitatie:  https://www.werkenbijtennet.nl/nl-NL/vacatures/young-professionals
Vacatures: Stageopdracht
---
Thales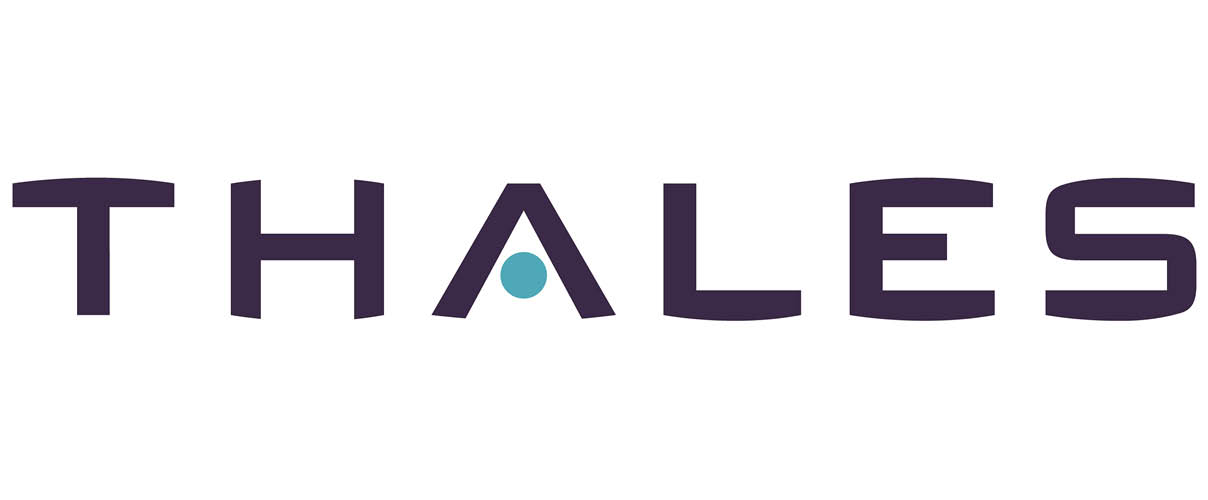 Meet Thales
With 80.000 talents working in 68 countries, we are one of the biggest high-tech employers in the field of safety and security. In the Netherlands, where 2000 employees are based, we are located in four cities: Huizen, Delft, Eindhoven and Hengelo (HQ). Together with an extensive ecosystem of knowledge partners, customers and suppliers, we work on radars for naval vessels, cyber security solutions, transportation systems, communication equipment for land forces, cryogenic cooling solutions and research & development for radar tech (in collaboration with TU Delft).

We help our customers think smarter and act faster in the fields of transportation, defence , space, aerospace  and cyberspace, mastering ever-greater complexity and every decisive moment along the way. We are therefore leading the digital transformation, focusing on artificial intelligence, big-data & data analytics, connectivity, mobility and internet of things and cybersecurity.
Your career at Thales
At Thales, we value failure over not trying. You will be free to work on your personal development and growth, your initiatives are important for the future of our company. At Thales, you are in charge of your own career. Vertical, horizontal, diagonal or international; you decide in which direction you will develop yourself.
As an employee, you help our customers to think smarter and act faster, which makes you our most valuable asset. Therefore, you deserve the best working conditions at Thales. We offer forty days of vacation, a years end bonus, a profit share of the gross annual salary and a lot more.
At Thales, we value empowerment over control. You are free to design your own job, and together with your multidisciplinary team you are responsible for the right output. We believe a well balanced work-life situation leads to better results. Our open and flexible work environment makes this possible.
Together, we make sure you enjoy your time at Thales. Besides getting your coffee moment at our own Starbucks, we organize lots of activities, like a ski-trip with our international Young Employee Society and lunch lectures with drinks. For our interns and graduates we have our own student society to give you the best Thales experience.
Get to know more
Are you looking for an interesting job, internship or graduation project within a nice team in an international and high tech environment? Check www.thalescareers.nl for the most up-to-date vacancies!
Do you want to keep up to date with news about Thales and see our vacancies?
---
Witteveen + Bos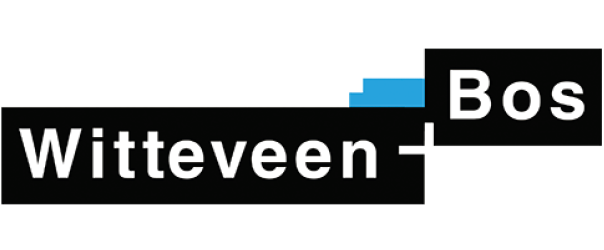 Ingenieursbureau van topklasse
Witteveen+Bos behoort met bijna 1000 medewerkers tot de top 10 van de Nederlandse ingenieursbureaus. We bieden onze opdrachtgevers waardevolle adviezen en hoogwaardige ontwerpen op het gebied van water, infrastructuur, milieu en bouw. We willen een advies- en ingenieursbureau van topklasse zijn. Een brede nationale en internationale oriëntatie op onze markten is hierbij van groot belang. Typerend voor onze werkwijze is de multidisciplinaire projectaanpak.
Onze opdrachtgevers zijn overheden, het bedrijfsleven, industrie en verschillende soorten samenwerkingsverbanden. We hebben zes vestigingen in Nederland en tien vestigingen in het buitenland.
Multidisciplinaire en grensverleggende projecten
Kies je voor een baan bij Witteveen+Bos, dan kies je voor afwisseling en uitdaging in veelal multidisciplinaire projecten, die uitdagend en grensverleggend zijn. Zo leveren wij bijvoorbeeld een bijdrage aan de Planstudie Afsluitdijk, de Botlekbrug bij Pernis, Ruimte voor de Rivierprojecten en Masterplan Jakarta. Onze advieswerkzaamheden omvatten het gehele traject van planstudie, ontwerp en engineering, besteksvoorbereiding tot en met de uitvoeringsbegeleiding en project-management.
Wie werken er bij ons?
Onze ingenieurs en adviseurs hebben een achtergrond in de civiele techniek, elektrotechniek, werktuigbouwkunde, milieukunde, bouwkunde of een andere technische discipline. De discipline elektrotechniek passen we binnen verschillende vakgebieden op diverse wijzen toe, bijvoorbeeld voor de besturing en installatie van waterzuiveringen, beweegbare bruggen en op het gebied van railinfrastructuur.
Wij verwachten van onze medewerkers dat zij de ambitie hebben om echt goed te worden in hun vak en daarom willen investeren in hun ontwikkeling. Wij stimuleren die ontwikkeling door uitdagende en afwisselende werkzaamheden aan te bieden in leuke en vernieuwende projecten. Op deze wijze kunnen onze professionals zich ontwikkelen tot uitstekende experts, projectleiders en teamworkers.
Pas afgestudeerde medewerkers nemen deel aan een speciaal opleidingstraject, het 'Starterstraject' (http://www.witteveenbos.nl/nl/starterstraject). Hierbij volgen zij in groepsverband een aantal interne trainingen zoals projectmatig werken en adviesvaardigheden.
Stage lopen, afstuderen, business courses of werken
Wil jij in de praktijk kennis maken met een ambitieus ingenieursbureau, dan is Witteveen+Bos een goede plek voor jou om stage (http://www.witteveenbos.nl/nl/stageopdrachten-1) te lopen, een afstudeer-opdracht (http://www.witteveenbos.nl/nl/overzicht-afstudeeropdrachten) uit te voeren of te werken (http://www.witteveenbos.nl/nl/werken-bij-witteveen-bos). Ieder jaar organiseren we ook diverse business courses (http://www.witteveenbos.nl/nl/business-courses)
Links:
The website of Witteveen + Bos
The careerpage of Witteveen + Bos